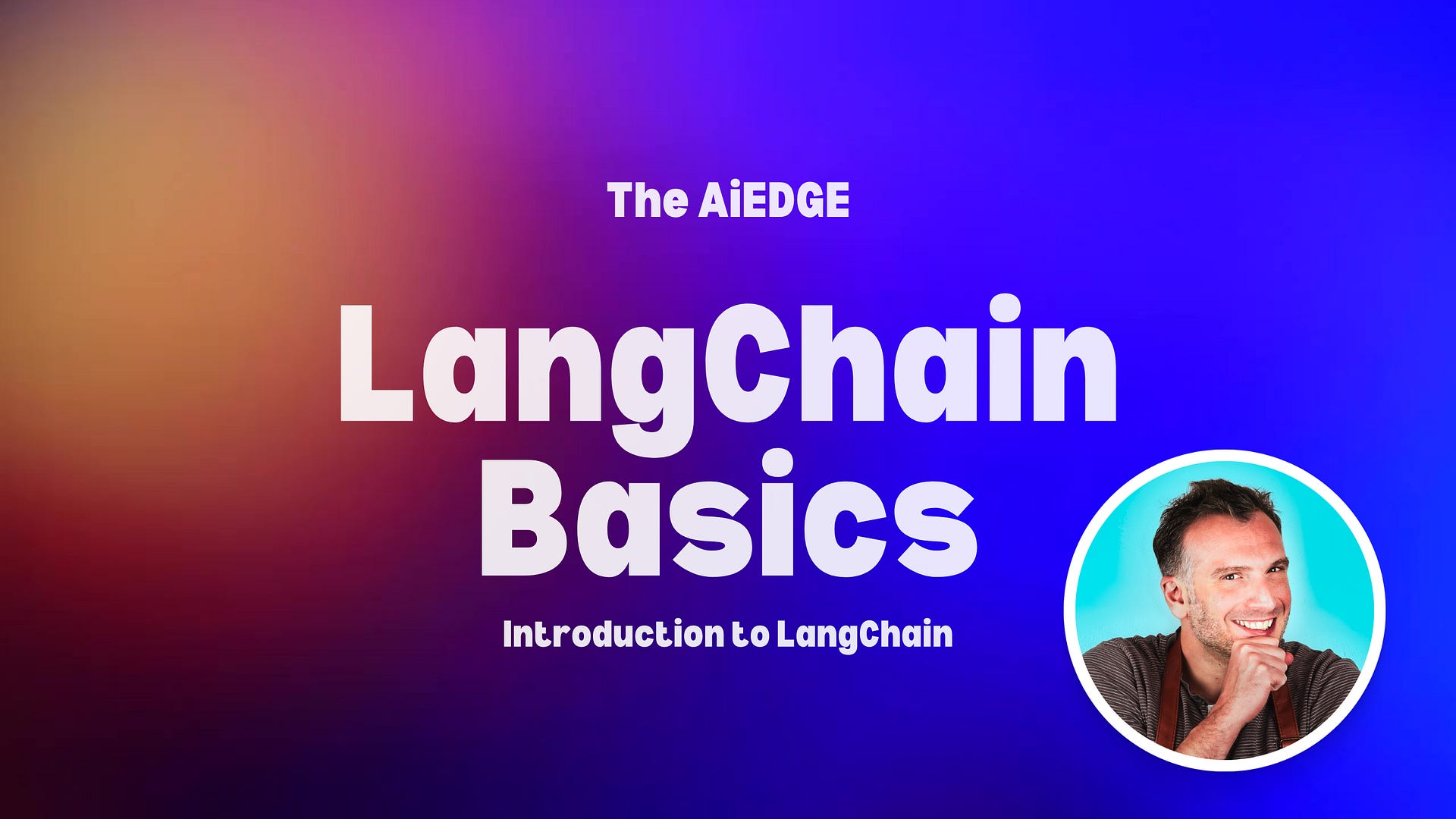 Today we start something new! We start a series of videos on Langchain. I wanted to create more actionable content with more continuity in the long term to make sure people can learn and utilize that learning in their job. My goal is that this content on Langchain will help people apply those concepts to build great Large Language Model applications. This is the first video of many, and we cover some of the LangChain basics. Let me know if you like it!
---
Watch with a 7-day free trial
Subscribe to
The AiEdge Newsletter
to watch this video and get 7 days of free access to the full post archives.