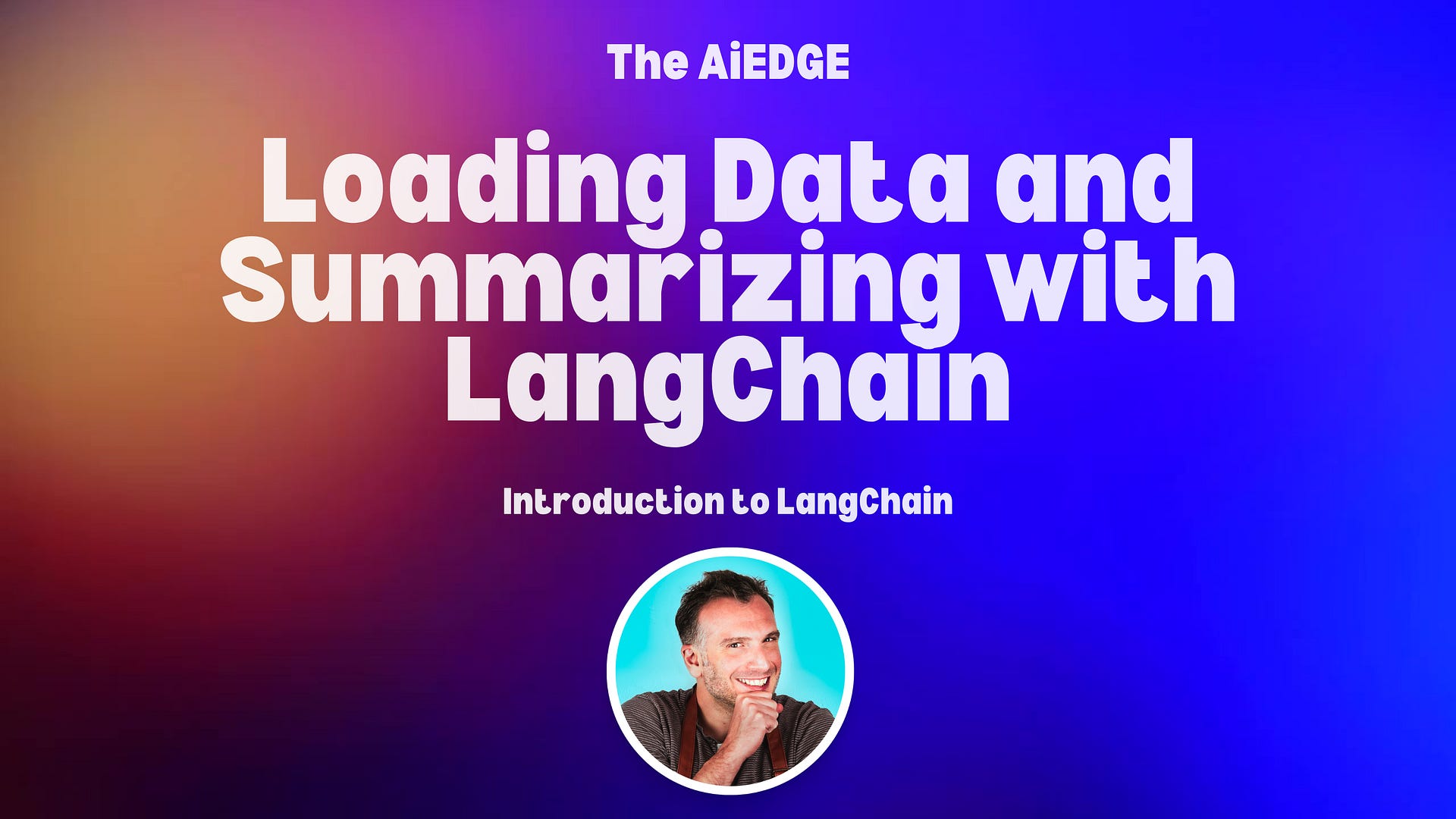 We continue our series of videos on Introduction to LangChain. Today we look at loading files and summarizing text data with LangChain. LangChain has a wide variety of modules to load any type of data which is fundamental if you want to build software applications.
Summarizing text with the latest LLMs is now extremely easy and LangChain automates the different strategies to summarize large text data.
We are going to go through a little tutorial to load data with different modules and I am going to show you how you can summarize the data you just loaded. Let's dive into it!
---
Watch with a 7-day free trial
Subscribe to
The AiEdge Newsletter
to watch this video and get 7 days of free access to the full post archives.